Like us on Facebook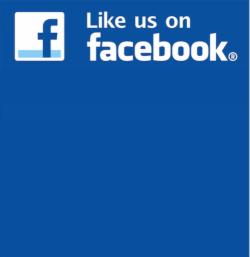 Click here for more information about ROOMS.
Click here for more information about LOCATION.
Click here for more information about RESTAURANT.
Immerse yourself, relax in luxury, escape from it all…at Hotel Hastal Prague
Our hotel is The Oldest Family run hotel in the Center of Prague Old Town. We have been welcoming guests for 6 generations, that is more than 100 years. Absolute satisfaction of our guests has always been our biggest priority. All hotel areas including guest rooms, reception and Golem's garden were completely renovated in February 2016 so that you can go back to the end of the 19th century and feel history yourselves. This will help you to enjoy the unique atmosphere of old Prague better.
Our hotel received the Award for Best Independent Hotel in Prague by Bookassist.
The Best hotel in Prague Old Town. The hotel is surrounded by a realm of historical monuments and is centrally located in the heart of Old Town Prague.
It is situated in a quiet little square dominated by a gothic church, and is very close to Prague Castle, a short walk to Old Town Square, Charles Bridge and the Statue of Franz Kafka ( included in the UNESCO World Heritage List ).
The Hotel Hastal Prague Old Town offers high-quality accommodation in comfortable, traditionally decorated, air-conditioned rooms, a complimentary hot and cold buffet breakfast, free internet access ( WiFi ).
Our recently renovated restaurant serves Japanese Cuisine. There is also a Wellness Centre next door which offers high-quality relaxation treatments.
The hotel is an ideal starting point for discovering this wonderful city, and even with all the attractive shops, restaurants, bars, clubs, major sights and museums in the immediate vicinity, the area still manages to keep the magic atmosphere of "The mother of cities" which is difficult to find in the modern city centre.
The Hotel Hastal Prague Old Town is an ideal cosy place for your stay here in Prague. It has a pleasant and welcoming atmosphere and an individual approach to every guest and their needs. The hotel owners support Unicef children's funds.
All major points of interest are only a short walk from the hotel.
| | |
| --- | --- |
| Old Town Square ........................................................................... | 3 min Walk |
| Charles Bridge .............................................................................. | 5 min Walk |
| Prague Castle ............................................................................... | 15 min Walk |
| Jewish Town ................................................................................. | 2 min Walk |
| Wenceslas Square ......................................................................... | 5 min Walk |
| Municipal House ............................................................................ | 3 min Walk |